About Commercial Gutter, Inc.
About
John Lewis & Robert Lenney co-founded Commercial Gutter Incorporated in Fremont California in 1996 offering gutter cleaning, gutter repair and gutter installations. Since then their company has cleaned more than 4 million feet of gutter for residential homes, commercial buildings, historical structures, apartment complexes and even the prestigious buildings at Stanford University. You could say they learned a thing or two about gutter cleaning.
During the cleaning process of so many gutters, many actually had gutter guards that had to be removed in order to clean out the gutter. That seemed pointless. The gutter guard was originally installed to eliminate gutter cleaning, but there they were, cleaning out the gutters because the debris passed right through. This was a common situation for 'reverse-curve' style gutter guards and the typical 'plastic with diamond hole cutout' style gutter guards.
That happened time and time again where Commercial Gutter had to clean out gutters that had some form of gutter protection system installed. Imagine that, the homeowner paid some gutter guard company to install a gutter cover that claimed to keep leaves and pine needles out, and now the homeowner is paying someone once a year to clean out the gutter. There had to be a better gutter guard solution out there. But there wasn't.
History
Media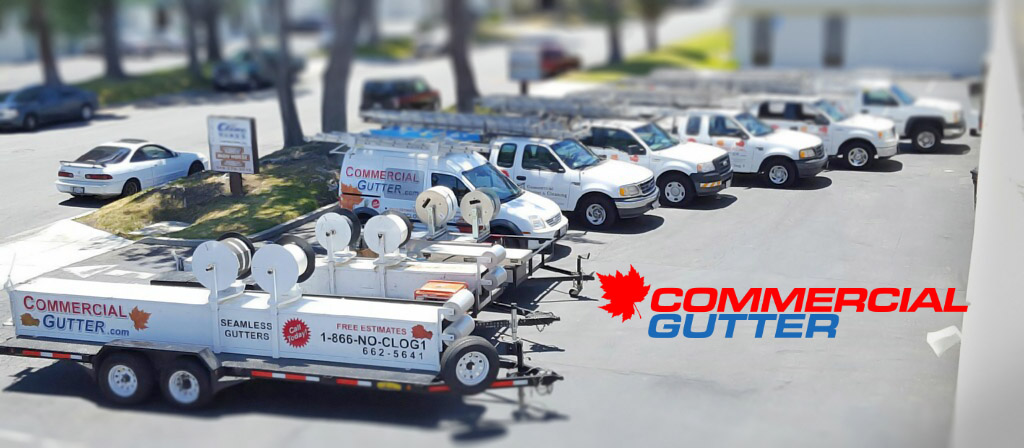 It's Gutter time! Call us Today.